 Ace-Minds! Scholarship
Mukta and Vinod Agrawal established this sholarship to encourage the young generation to develop positive belief in their abilities. They affirm that students in the field of Humanities and STEM majors contribute to the well-being and balance in our society. Ace Minds! STEM and Humanities Scholarship
Mukta and Vinod Agrawal established this sholarship to encourage the young generation to develop positive belief in their abilities. They affirm that students in the field of Humanities and STEM majors contribute to the well-being and balance in our society.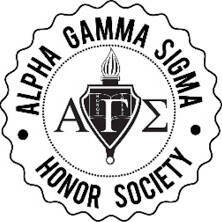 AGS Alumni Scholarship
Alpha stands for "arete" meaning EXCELLENCE Gamma stands for "gnosis" meaning KNOWLEDGE Sigma stands for "sophrosyne" meaning WISDOM These words represent our motto: "Add good character, knowledge and judgement" Our purpose is to foster, promote, maintain and...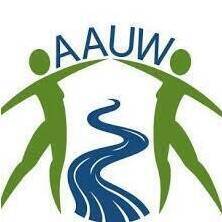 American Association of University Women
The history of the American Association of University Women mirrors the progress of women in the United States. As the number of women graduating from college grew, so did our membership. Our advocacy efforts have propelled countless new laws, including the Equal Pay...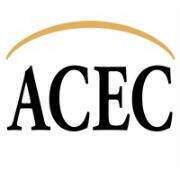 American Council of Engineering Companies - East Bay
American Council of Engineering Companies (ACEC) is a national organization comprising of about 5500 engineering and/or land surveying companies across the country. State organizations are broken into local chapters. This scholarship is sponsored by the local East...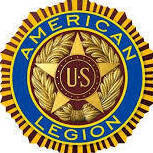 American Legion Livermore Post 47
The American Legion is a national organization with local Posts. It was founded at the end of World War I, and chartered in 1919 by the Congress of the United States, with the establishment of 5400 local Posts. Livermore Post 47 was one that was chartered in 1919,...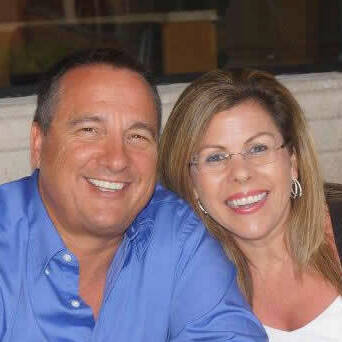 Ana Maron
Ana Maron, enrolled in Las Positas Community College in 1994 as a single mom with two small children. Las Positas College Financial Aid helped her apply to as many programs as possible during the two years she attended. Without the aide she received, there is no way... Andrew and Jenna Liss
Andy Liss is a Las Positas College alumnus who transferred to CSU Sacramento, Fall 2015, and earned his Bachelor of Science in Nursing here in May 2017. Andy and Jenna Liss are both RNs at the UC Davis Medical Center in Sacramento. They wanted to establish this... Arthur Van Etten Scholarship
This memorial scholarship honors Arthur van Etten, who served on the Chabot-Las Positas Board of Trustees from 1961 – 1985.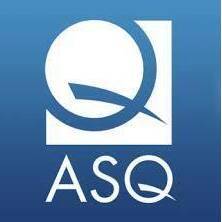 ASQ James Kohnen Scholarship
ASQ is a global community of leaders and experts in all fields of quality committed to providing enhanced expertise, professional networks, tools, and solutions to help our community. This scholarship is provided by the East Bay section of ASQ, in memory of Dr.... Buddy Jones, SH3, USN, Memorial Scholarship
This scholarship is in memory of Buddy Jones, who passed away December 2021 at age 90. He enlisted in the Navy at age 17 and served four years in the Korean War. After his honorable discharge he worked in the auto parts industry. After starting a family, he opened... Carol Clough Memorial Business Scholarship
Carol Clough taught at Las Positas College for 27 years, and was one of the first faculty hired after the campus was opened. After she passed away in 2004, she created a legacy gift for Business Major Scholarships. Dr. Clough was committed to student success and...
Coach Costello Basketball Scholarship
Tony Costello provided more than 30 years of basketball coaching at all levels. He was the Las Positas College head basketball coach and taught kinesiology and physical education. Coach Costello was the president of the CA Community College Men's Basketball Coaches...
Corporal Ken Logsdon (USMC) Memorial Veterans Scholarship
The Livermore Knights of Columbus, founded in 1958, sponsors this memorial scholarship. There are over 12,000 Knights of Columbus councils with over 1.6 million members worldwide. The organization is dedicated to charity, unity, fraternity and patriotism. This... Dorothy Hudgins Scholarship
Dorothy Hudgins was a woman of action. She was the first woman elected to the Livermore Planning Commission (1961) and second woman to serve on the Chabot College Board of Trustees. In this role she was instrumental in establishing the "Valley Campus" which now is...

Dr. John B. Shirley Veterans First Scholarship
This memorial scholarship honors Dr. John B. Shirley, Livermore council member (1958-66) and mayor (1963-65), veterinary doctor and World War II hero. He grew up during the Great Depression in Southern California on a ranch, where his family fed neighbors and the...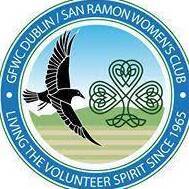 Dublin - San Ramon Women's Club Re-Entry Student Scholarship
Dublin – San Ramon Women's Club has participated in honoring a re-entry student at Las Positas College for many years.We are a nonprofit organization devoted to community service, and are affiliated with the General Federation of Women's Clubs, the largest...
Eduardo and Blanca Posada First Generation Student Award
Eduardo Posada was a high school janitor in the Livermore Valley. He also sold burritos from his car. When he asked the principal to prepare a staff meal, the result was so well received that in 2003 Mr. Posada started his own catering company. And in 2015, Posada...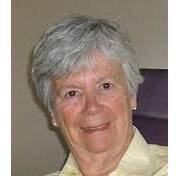 Esther Goldberg Memorial Scholarship
Esther Goldberg was one of the original 16 full-time faculty who founded Valley Campus in 1975, which became Las Positas College. Her primary mission was serving students and providing them with the finest learning environment possible. She taught Economics, History...
Ethan Castor Memorial Scholarship
Ethan Castor was a computer technician at Las Positas College from his final year in high school at Granada in Livermore, through his untimely death at age 38. His joy was to help others. His skills were deep and broad. The Ethan Castor Scholarship is for a student...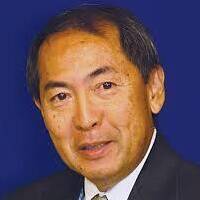 Florendo T. Maduli Scholarship
Edralin Maduli established this scholarship in memory of his father, Florendo. Mr. "Ed" Maduli is a Chabot-Las Positas College District Trustee elected in 2016, currently serving as President. He served in the United States Air force for over 20 years, and upon...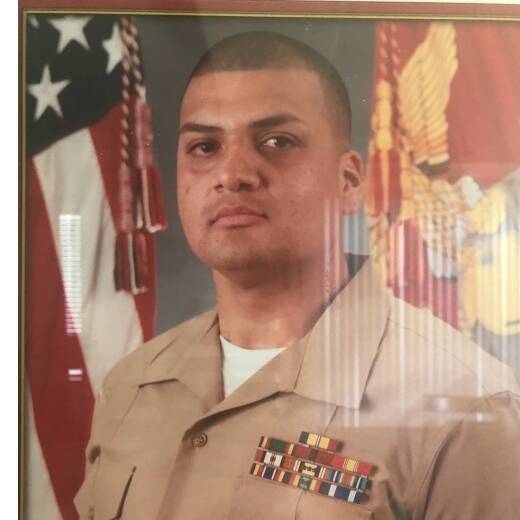 Francisco Perez-Lopez Memorial Scholarship
A former Las Positas College student, his essay "Nor Shall Death Brag" can be read here: http://www.lpcvetstories.com/author/francisco-perez-lopez/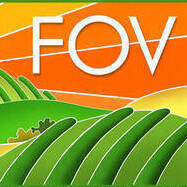 Friends of Open Space and Vineyards Scholarship
Friends of the Vineyards was founded in 1981, originally as "Save the Vineyards," in an effort to stop development from taking over and pushing out our local vineyards and wineries. We envision a community that values and supports the permanent protection of the... Gil Cruz Engineering Scholarship
Gil Cruz lived almost all of his life in the Livermore Valley. A graduate of Cal Poly San Luis Obispo, Mr. Cruz worked at Lawrence Livermore Laboratory, and upon retirement, became an engineering instructor at Las Positas College, creating that program for LPC. Halliday Family Scholarship
Karen Halliday was the third president of Las Positas College from 2001 – 2008. Student enrollment doubled during this time, and Ms. Halliday's motto was "Change, Challenge and Opportunity." Harry Karl Award
Harry Karl took over the Las Positas College automotive program in 1991. He was a graduate of Chabot College and was known in the industry for helping to develop a sophisticated diagnostic system called EDGE. He was devoted to his students, and when he contracted... Holtgrieve Scholarship
Dr. Holtgrieve established scholarships for Outstanding Student in Cell and Molecular Biology and Outstanding Contribution to the Biology Program.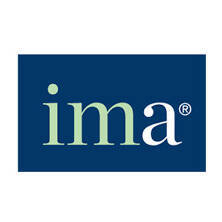 Institute of Management Accountants
The Institute of Management Accountants is a world-wide professional organization of accountants and financial managers, founded in 1919. Their mission is to provide a forum for research, best practices, education and advocacy of high ethics in accounting and... John McKinley Scholarship
John McKinley was Dean of Instruction in 1962 at the new "Chabot Junior College." He developed programs of study and provided leadership in creating successful student instruction. He served as a Board of Trustees representative and helped negotiate the first...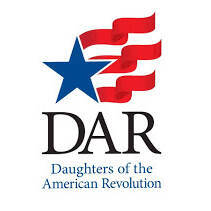 Josefa Higuera Livermore Chapter, Daughters of the American Revolution
The Josefa Higuera Livermore chapter, Daughters of the American Revolution, was founded in 2000. The chapter has 132 members. Josefa Higuera was the wife of Robert Livermore, from whom the town was named. The Chapter supports community veterans, education, local...